Premier Hardscaping and Outdoor Living Services in Greater Pittsburgh and Surrounding Cities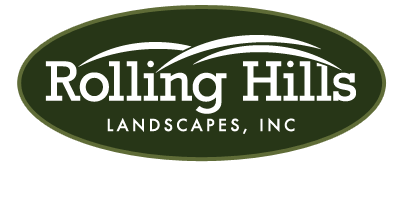 HARDSCAPE SERVICES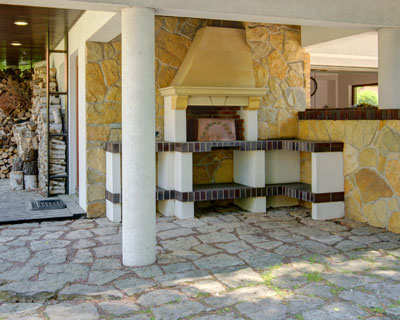 Rolling Hills Landscapes, Inc. is a specialized company that provides outstanding landscaping services to residential, commercial, and industrial customers in and around the Greater Pittsburgh area. With us, you will receive professional support for all phases of your project: from consultation to maintenance, we will gladly take care of your concerns.

We are a family-owned and operated company that focuses on providing high-end, customized solutions that will provide our customers value for money. We can create beautiful and functional hardscapes which will make for the perfect outdoor space to fulfill your lifestyle goals. The wide ranges of services we provide are:


PAVERS
Paving stones are the perfect flooring option for outdoor spaces such as driveways, pathways, walkways, poolscapes, outdoor kitchens, patios, and decks etc. These pavers could be made of brick, natural stone or concrete and are available in a variety of colors, textures, and designs. Installation is easy and quick; they are strong and long-lasting and very low maintenance features. This makes them the perfect choice in hardscaping applications. Read More About Pavers >>



RETAINING WALLS
These specially engineered walls are installed to provide support to the landscaping. They provide excavated sloping areas in the landscape, the support they need and prevent mudslides and soil erosion. These could be built using CMUs, interlocking concrete blocks, bricks, or natural stones, to create a beautiful and structurally sound retaining wall for the needs of your property. At Rolling Hills Landscapes, we offer our clients premium retaining wall services from start to finish! Read More About Retaining Walls >>



OUTDOOR LIVING
We provide high-grade outdoor living design and installation services. As part of these services, we install retaining walls, boundary walls, paving stones, planter beds, outdoor kitchens, patios, fireplaces and fire pits and several other features. Most of these features must be installed in the first stage of the landscape installation project, however, we at Rolling Hills Landscapes have all the necessary experience and expertise to ensure that you get the outdoor living areas of your dreams. Read More About Outdoor Living >>



STEPS
We have the knowledge and skills to install high-quality steps for our clients. For example, steps may be necessary if your home sits on sloped land. You could need them for tiered landscaping or access to patios and terraces from the backyard. We provide three distinct installation choices for landscaping stairs: huge precast steps, precast retaining wall blocks and tops, and natural stone steps. We will carefully design these components to ensure seamless integration with their surroundings. Our highly skilled designers can complete business and residential projects according to industry standards, ensuring that your hardscaping elements will last for years. Read More About Steps >>



HARDSCAPING FEATURES
The outdoor spaces of your home will have a variety of components and features, some of which will be functional while others will be just aesthetic. We actively consider this when executing a project. We can design, plan, and install all outdoor features, including hardscaping components such as gate pillars, fence pillars, entryway pillars, fire pits, grill islands, stone mailboxes, and custom seat walls. We have the knowledge, abilities, and experience to transform even the most ordinary yards into something extraordinary. We manage every project systematically and within our clients' budgets. Our company focuses on providing superior services at cost-effective prices, ensuring our clients get excellent value every time they hire us. Read More About Hardscaping Features >>



HARDSCAPING
Hardscaping plays a crucial function in the landscape's architecture. They help define your landscape's shape and layout and let you navigate your landscapes without treading on the grass. As with every aspect of a landscaping job, hardscape construction requires knowledge and understanding. To provide the best possible structures, we use materials of superior quality from proven brands and established suppliers. Our masons and specialists have executed several hardscaping jobs and can quickly install any element of your landscape, including paver decks, patios, walkways, driveways, retaining walls, fireplaces, etc. Our professionals will quickly and efficiently complete every task without sacrificing quality. This approach helps ensure that you get excellent quality hardscapes. Read More About Hardscaping >>



PAVER PATIOS
We're here to help individuals who want to build a backyard paradise but have trouble finding a reputed hardscape contractor. Pavers are incredibly long-lasting and adaptable to changing weather conditions. Unlike poured concrete, they are self-contained units that do not break down over the years. Because of this, they're perfect for patio areas and high-traffic sections like walkways and pathways on your premises. Our team will be responsible for everything from the design to the installation throughout the entire process. Due to our experience and skill, you can count on us to design and construct beautiful hardscaping for your home, such as attractive paver patios. Our paver patios are made from high-quality materials to endure a long time and look great in your landscape. Customization is critical to us, and we always look for ways to make our paver patio design and installation services more affordable for our clients. Read More About Paver Patios >>



DRIVEWAY PAVERS
In many commercial and residential properties, paved driveways are a common feature. Interlocking pavers are far more durable than gravel, concrete, or asphalt, which is why so many homeowners prefer them for driveways. Properly maintained paver driveways can easily last decades, maximizing your return on investment. These surfaces are simple to install and manage, and they look wonderful in any setting. You can select pavers made of natural stone, concrete or brick and we will supply you with the best designs and ideas. Moreover, if necessary, our staff will assist you in upgrading your old poured concrete driveway to a much more aesthetically pleasing paver installation. We guarantee that all components are installed correctly and are solid and durable, which is essential in areas with heavy foot and vehicular traffic. Our professionals finish every driveway paver job in accordance with industry standards, ensuring you receive the highest-quality and longest-lasting exterior surfaces available. Read More About Driveway Pavers >>


For more information about any of our services, call Rolling Hills Landscapes, Inc at 412-885-7049. You can also contact us via email.
We provide services to the following cities, towns and surrounding regions of Western PA: